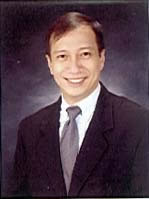 The Asian Association of Social Psychology has much to celebrate as 2015 comes to a close. Twenty years after the very inaugural AASP Conference in Chung-Chi College at the Chinese University of Hong Kong, the AASP held what is perhaps the biggest ever AASP Conference in Cebu City, the Philippines.
As President of the AASP, I would like to congratulate and thank Dr Regina Hechanova, Convention Chair, Dr Delia Belleza, Convention Co-Chair, and Dr Angela Regala, President of the Psychological Association of the Philippines for organizing a most substantial and energetic conference. I also thank Dr Cecilia Gastardo-Conaco, Chair of the Scientific Program Committee, Dr. Cristina Montiel, Principal of the AASP Summer School, and their respective committee members for overseeing and ensuring the success of the two most of important components of conference.
Read the December 2015 newsletter to get all the information about conference and other acitivty the AASP is up to.
Regards
Dr Allan B. I. Bernardo (University of Macau, Macau SAR).